The Ardmore area offers many wonderful attractions that make your stay here even more memorable. Below is a comprehensive list of our best attractions, many of which are within a short driving distance.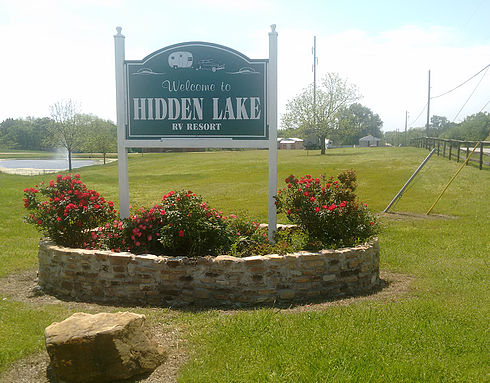 Hidden Lake RV Park
Hidden Lake RV is nestled in the beautiful hill country of southern Oklahoma. Our park offers 67 pull-through sites, 17 back-in sites and a log cabin for rental. All our sites have picnic tables, full hookups with both 30 & 50 amp. service, strong Wi-Fi, and cable TV, and our long sites are all big-rig friendly.
A swimming pool and playground are available for your relaxation and enjoyment, and our large, picturesque pond with extended pier is great for fishing. For your convenience, we also have laundry facilities, LP gas, ice, and an on-site store with the largest selection of RV parts and accessories in the area.
Hardy Murphy Coliseum
Hardy Murphy Coliseum was constructed in the mid 1930's by the Works Progress Administration (W.P.A.). It opened for business in 1937 as the Municipal Exhibition Building. 
For its first ten years it was a roofless stadium. During this period a rodeo bull jumped from the arena floor into the grandstand. After charging uphill through spectators the bull did a swan dive into the parking lot below where he was finally destroyed.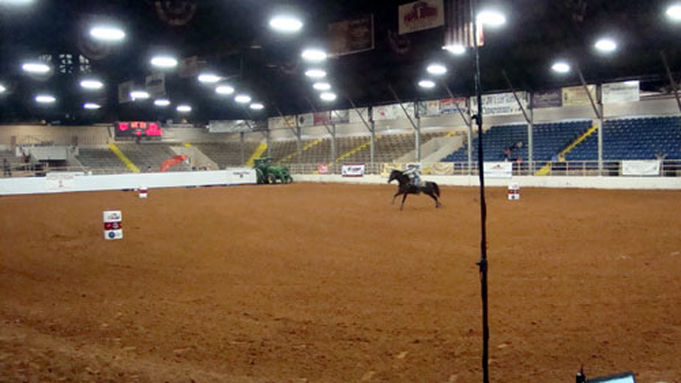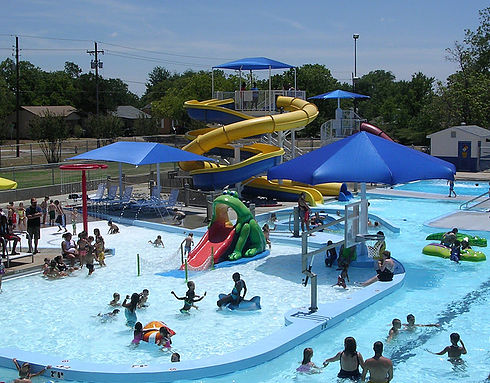 Ardmore Community Water Park
Splish & splash at the water park in Ardmore! Once a fifty year old swimming pool, the Ardmore Community Water Park is now one of the city's newer recreational attractions with all the exciting elements of a major water theme park.
Dornick Hills Golf & Country Club
Dornick Hills Golf & Country Club is a private club with a beautiful and challenging 18-hole golf course that embodies a proud history.
Dornick Hills Golf & Country Club is the Private Country Club of Southern Oklahoma. Work on the Golf Course began on the west nine in 1913 by Perry Maxwell. Today, we have a challenging 18 hole championship, par 70 golf course. The Land was part of a dairy farm owned by Maxwell. Work on the Club House began in 1914.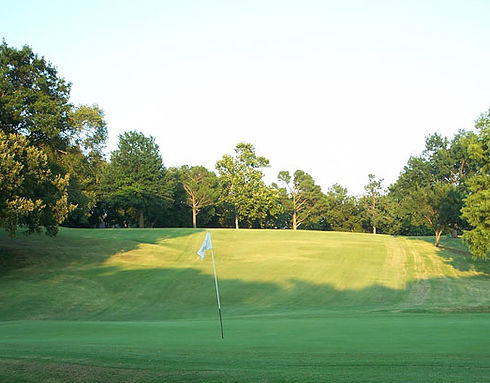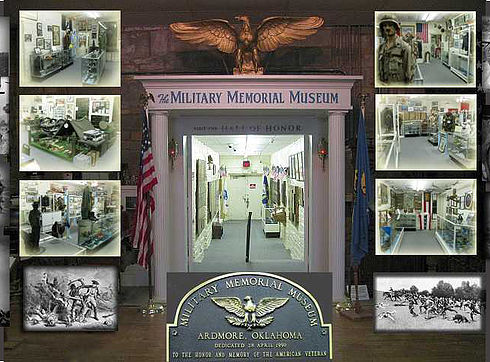 Military Memorial Museum
History: Dedicated April 28, 1990, the Military Memorial Museum is housed in one wing of the building that once served as a National Guard Armory for Oklahoma's historic, battle-proven 45th Division. Built by the Works Progress Administration in 1935-36, the building is a monument to that time-period in Oklahoma and the Nation's history. The museum is a result of the foresight and leadership put forth in the mid-to-late 1980s by Brigadier General George M. Donovan and dedicated volunteers who worked tirelessly during 1989-90 to renovate the building and prepare the displays. The men and women who serve as guides or "Charge of Quarters," administrators and directors are volunteers.